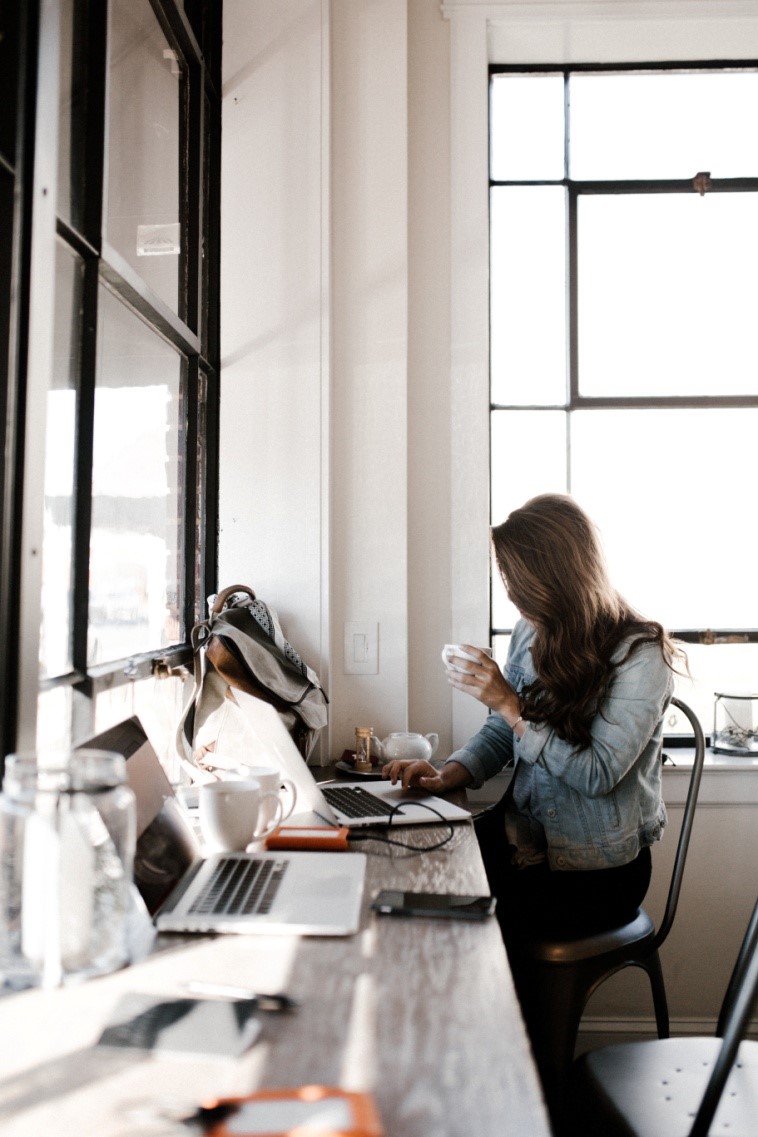 Photo by Andrew Neel on Unsplash
There are stories of top founders for companies that started their businesses with no money in their pockets or a place to set up. These company giants had a vision that they'd be successful businessmen one day regardless of the lack of capital they had.
So how did they do it? Well, everyone has their own methods. However, if you'd like to know how to function in your start-up business while facing the lack of funds, equipment and space take a look at our tips. In this article, we'll show you ways you'll run a business with minimal resources.
Internet Cafes Can Help you Build Your Brand
If you don't have a computer with a Wi-Fi connection at home or in your one-man office, utilise internet cafes. Internet cafes are typically cheap and they have the best computers to conduct business on.
You'll need a functioning computer with a Wi-Fi connection to make your brand visible online. Perhaps the first step is to find a reputable graphic designer to create a logo for your business. You can use the logo and any other branding to start marketing your company when you're online.
There are other functions you can use the public computer for namely the following:
Finding prospects for revenue
Hiring new staff
Communicating with existing colleagues
Researching your target market
Communicating with potential customers
Typing letters
Increasing your ranking on SERPs (Search Engine Results Pages)
Ensure you have a flash drive so you can save all the work you conduct on a public computer.
No Phones? You can Hire a SmartPhone
One piece of equipment you do need in order to conduct business is telephones. If you don't have a phone how will you communicate with customers? Fortunately, you can opt for phone rental in Australia, America and most other countries. But these aren't simply landline phones, they're SmartPhones.
A SmartPhone is highly beneficial because you basically have a mini-computer in your pocket. With a SmartPhone, you can respond to emails, do research, take videos and obtain pictures for your start-up company's website.
Of course, you can also use a SmartPhone to call colleagues and customers from wherever you are so you're able to run your business even if you're not at your desk. Hiring SmartPhones is cost-effective and you'll have all the latest models to pick from.
Conduct Admin Work at Home or use a Cloud System
If you don't have office space for files or a place to do all your paperwork, you may have to complete the job at home. Or why not save all your work into a cloud-based system if you want to go completely paperless? It's safer keeping your files on a digital platform and it will save you a lot of physical space.
Here are the advantages of saving your administration work on a cloud system:
Files are easier to retrieve
You can share documents with multiple people
It saves on paper
Cloud-based services are cost-effective
No one will have access to private documents except for the administrator of the account
Use Printing Companies to Send out Faxes or Emails
If you don't have a fax machine or printer in the office or at home there are companies that offer services to help you. The cost of printers, ink and maintenance is high. However, if you utilise other companies to do your printing and faxing for you, you could save on equipment & utility costs.
If you need to email documents to someone and you don't have a digital copy, the printer service provider will scan the paper into a PDF format. The document can then be sent via email or saved onto a flash drive for future use.
Ask Friends and Family for Assistance
When your finances are limited and you can't afford internet cafes or printing companies, ask family & friends that have the equipment you need, to assist you. There's bound to be someone in your immediate circle that has Wi-Fi and printers you can use.
Final Thoughts
Another way to save on costs is to market your business through social media. You don't need an entire marketing department to promote your brand. All you need is an internet connection, a SmartPhone or laptop and a vision for your company.
Once you've got your business up and running you'll start earning the capital you need to purchase equipment & office space to grow your company. See, anyone can start small and grow big!