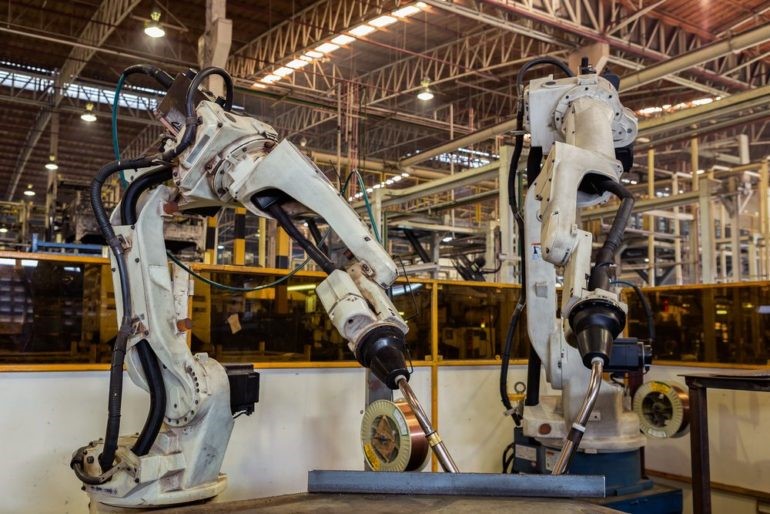 As automation has been frequently associated with a loss of jobs, robots are often seen as a threat. Robots do change the way we work but in industries like construction, changes are sorely needed. Construction projects often run way past schedule and over budget.
One of the largest impediments in construction is a lack of skilled workers. Automating elements of the construction industry could solve many problems that are rooted in the current labor shortage.
Construction Automation Is Still The Exception
Some of the world's largest construction firms are still doing everything on paper – from creating construction plans to tracking employees' hours. A number of companies are using single-task robots for jobs like painting, road repair, and welding. However, construction automation is still the exception.
This could all change with increasing adoption of digital technologies, such as artificial intelligence, blockchain, virtual reality and more. These changes could significantly impact every aspect of construction projects, increasing collaboration, and a reduction in time and costs to complete a job.
Automation is also important to suppliers of construction materials, such as www.superiorwasher.com. Superior Washer supplies phenolic flat washers and other washers and gaskets to the construction industry. It has devoted itself to a program of consistent improvement and automation of its equipment and techniques.
As Complexity Increases, Automation Pays Off
Researchers studying the use of robots in construction have found that as the level of complexity increases, using automation becomes a plus. Walls built by robots save time and money and there is also more flexibility to make adjustments without causing delays or increasing costs.
They also found that when it comes to building simpler structures, this is done more efficiently by humans. It appears that robots and humans will work together on construction sites for many years to come.
Dubai Embraces Automation
Some cities, such as Dubai, are embracing automation. By 2025 regulations in Dubai require that 25% of the construction materials for buildings must come from 3D printed sources. It will be interesting to see how 3D printing of materials could play out in high-demand construction applications.
Changes Needed For Automation To Become Mainstream
Improved sharing of information among all project stakeholders is essential if the use of digital technologies in construction is to be effective. The adoption of similar technologies must be encouraged, as automation is only cost-effective when techniques and tools are part of an overall system.
Proper cost-benefit analyses also need to be performed. Project performance assessments must be conducted to determine where automation could make a difference.
Governments should help facilitate the transition to more automated systems. For instance, municipal building regulations and building codes will need to change as we see more 3D printed structures.
Final Word
It will take time for digital technologies and automation to become more mainstream in the construction industry. They are needed to improve efficiency but the implementation must be carefully considered due to all the technicalities involved. Companies who do employ cutting-edge technologies will have the chance to gain over their competitors.